Our Family of Farmers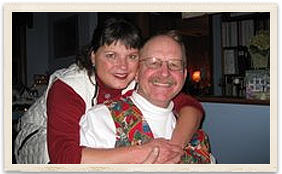 Steve and Brynn Matsen
in Pullman, WA
Farm History
Our farm was settled in 1879 and continued to be added to for 100 years. My great Grandmother was pregnant with twin boys on the trip from Ellis Island around the Horn to Portland. She walked the last 25 miles from the Columbia River up over 2000 ft in elevation. My Grandfather and his identical twin brother took over the farm when they were 16 after their stepfather died and their mother moved to Portland. At that time fully one third of any cropland was dedicated to raising feed for the horses to work the remaining two thirds. My Grandmothers family raised sheep on deeded and railroad land from Horseheaven to Mt Adams. As do other Shepherd Grain farmers we have a rich, deep, long, and lasting relationship with the land. It is part of our family. We are part of it.
Farm Future
That is a question I ask every day in every way I can. To understand and tune into the ecology present here. To learn from mistakes and successes. To take risks. To reach out.
Why Shepherd's Grain?
Nowhere else can we know the eater at the same time our wheat does. Nowhere else can we claim That is our wheat when we go to a restaurant or bakery that uses our flour. As a farmer it is tough to sell my crop. The one question I have to answer is when to sell. Success or failure of every effort to that point rides on that decision. Now I turn it over to our customers.