Our Family of Farmers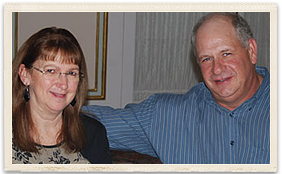 John and Gretchen Hermann
in Genesee, ID
Generation
2nd Generation
Farm History
I grew up on the farm and worked part time with my Dad on the farm all my life. Gretchen and I purchased the farm from my Father and started farming full time in 1989.
Why Shepherd's Grain?
Gretchen and I are truly excited to be growing food in a sustainable cropping system for the customers of Shepherd's Grain. Never before have we had the opportunity to get to meet and interact with the buyer's of our food commodities. Knowing that the end users of our crops are concerned and care where and how their food is grown reaffirms that we are farming for the future of the soil, the environment and a changing food production system. Shepherd's Grain is a unique company that allows us to not only market what we grow but how we grow it.